Consignment Enquiry
02 Nov 2022

1 Minute to read
Consignment Enquiry
Updated on 02 Nov 2022

1 Minute to read
---
Understanding Consignment Enquiry
What is Consignment Enquiry
It is the menu used by the user to access, view and edit information relevant to Consignments.
Accessing Consignment Enquiry
Within the Navigation menu, click on the search bar, type ''Consignment Enquiry'' and click "Consignment Enquiry". Consignment Enquiry is also in Shipping > Consignment Enquiry.
Finding Consignment Information
You can find information relevant to consignment by using a search.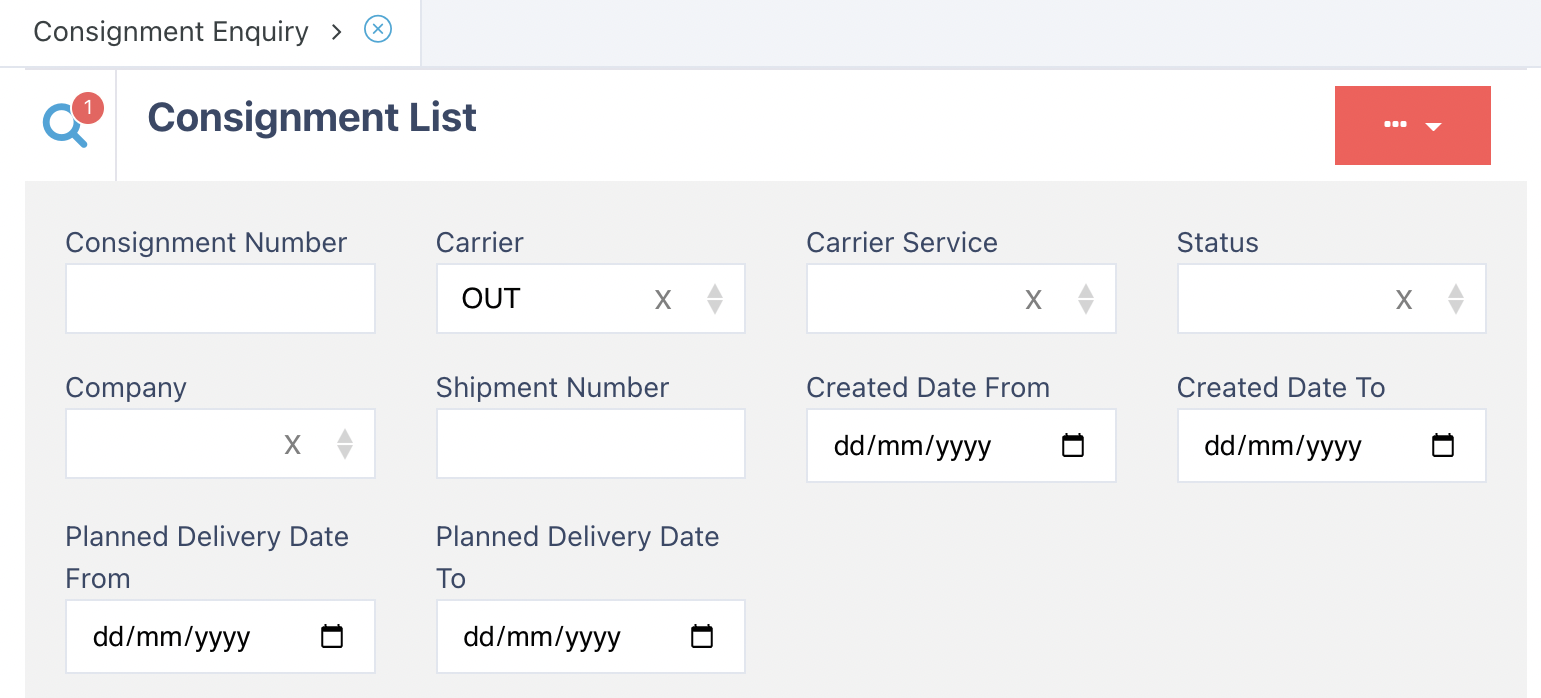 In this example, I want to see Consignments relevant to a particular carrier.
This is what the searchable fields are:
Consignment Number
Carrier
Carrier Service
Status
Company
Shipment Number
Created Date From
Created Date To
Planned Delivery Date From
Planned Delivery Date To
This is what the search results will look like and will contain the following: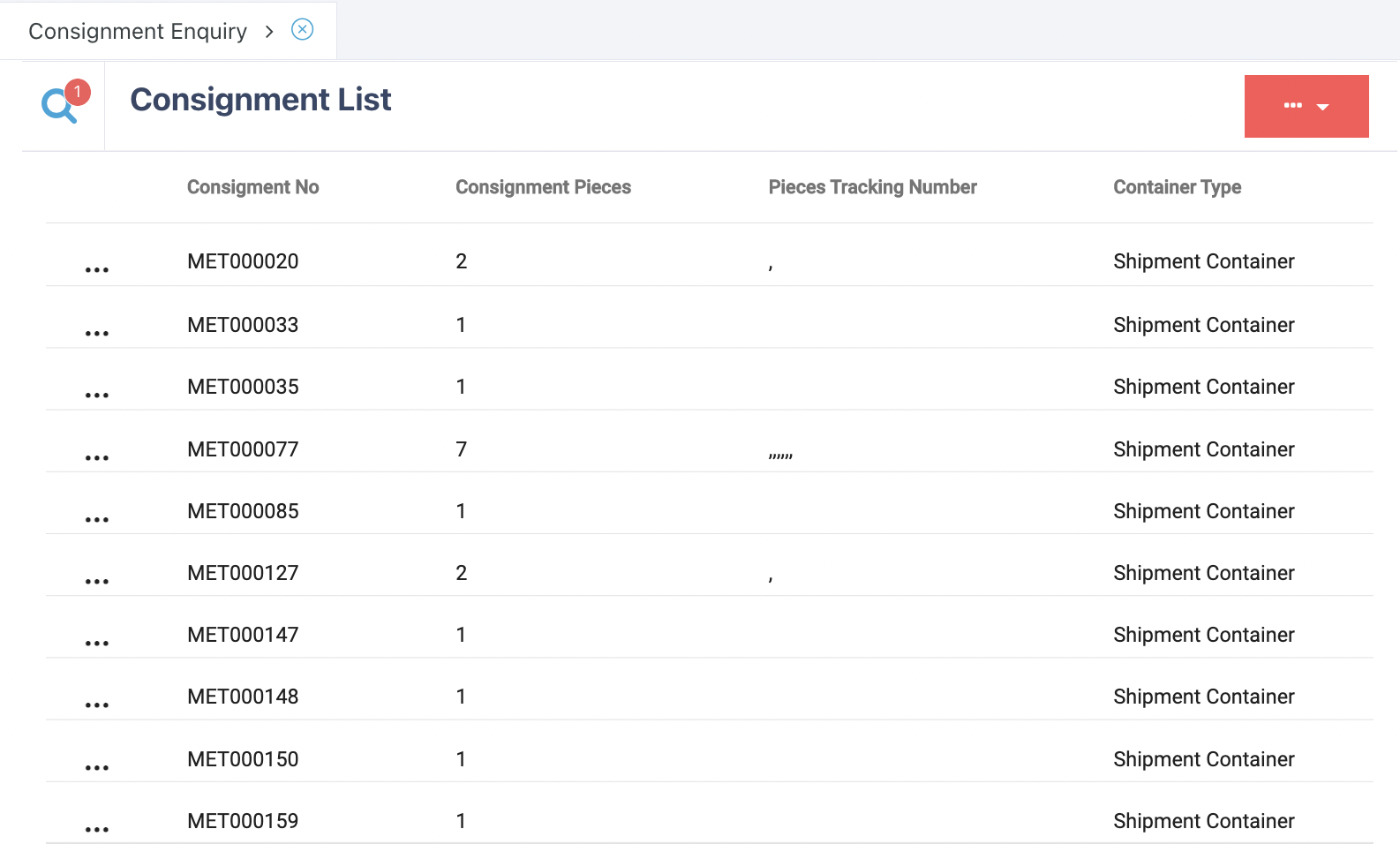 This will only have some columns in view to see the rest, drag the horizontal scroll bar. Here is a list of what headers you scroll between to view the information:
Consignment No
Consignment Pieces
Pieces Tracking Number
Container Type
Customer Code
Shipment Ids
Company Code
Ship to Name
Ship to State
Post Code
Ship to Country
Carrier
Carrier Service
Status
Created Date time
Planned Delivery Date
If you want to go back and input more information, click on the search icon

and enter whatever data you need to refine your search.
---
Was this article helpful?
---
What's Next