Replenishment Enquiry
12 Nov 2022

1 Minute to read
Replenishment Enquiry
Updated on 12 Nov 2022

1 Minute to read
---
Share feedback
Thanks for sharing your feedback!
Understanding Replenishment Enquiry
What is Replenishment Enquiry
It is the menu used by the user to access and view information relevant to Replenishments.
Accessing Replenishment Enquiry
Within the Navigation menu, click on the search bar, type ''Replenishment Enquiry'' and click "Replenishment Enquiry". Replenishment Enquiry is also in Replenishment > Replenishment Enquiry.
Finding Replenishment Enquiry Information

In this example, I have unchecked "Don't Show Closed" to get information on past replenishments.
This is what searchable fields there within Replenishment Enquiry:
Item Code
From Location
To Location
Quantity
License Plate
Once you have entered all the information, you need to find your results click on the search button

to continue.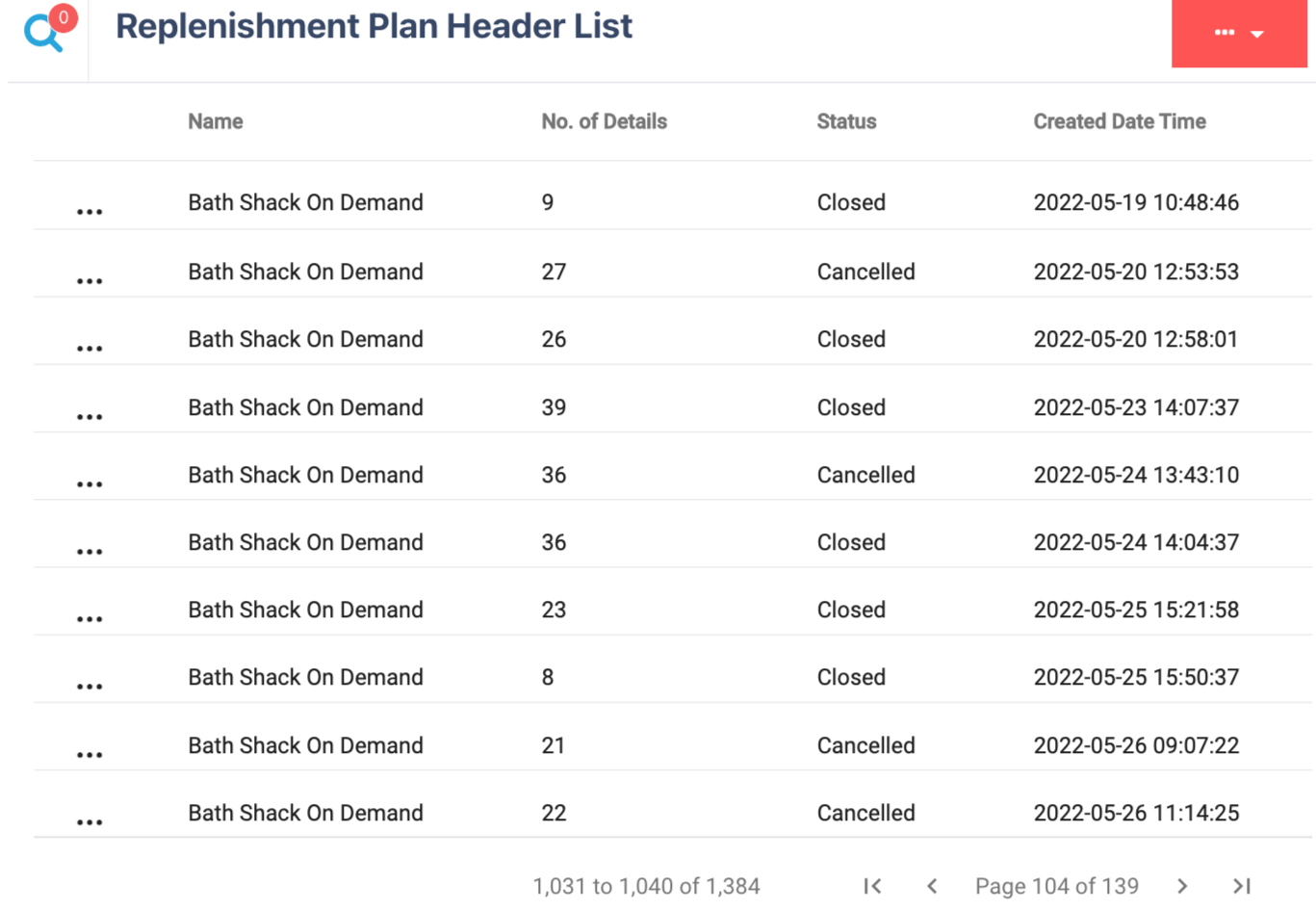 This will only have some columns in view to see the rest, drag the horizontal scroll bar. Here is a list of what headers you scroll between to view the information:
Name
No. of Details
Status
Created Date Time
Created By
If you want to go back and input more information, click on the search icon

and enter whatever data you need to refine your search.
---
Was this article helpful?
---
What's Next